ISTFIX TODAY INDEX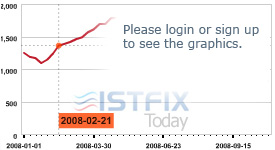 Links in below, we show graphics of freight rates (USD$/DAY) for coaster tonnage ranging from 1000DWT to 12000 DWT in definited areas. To show the graphics of area which want you see, please click related link.
REPORTS
You can reach our detailed market reports and statistics information about coaster tonnage.
QUESTION FORM
Should you require either a more specific subject from istfix, our professional team can assist.
ABOUT US
ISTFIX provides commercial, economic and technical consulting services to the national and international shipping industry.